Mommy and Me Fairy Tea Party 2019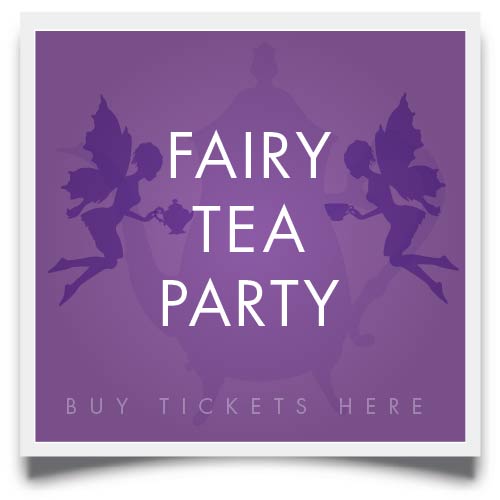 Mommy and Me Fairy Tea Party
Gather to enjoy a beloved ritual of famed fairy royalty, celebrities and fairy princesses at our Mommy and Me Fairy Tea Parties. Mommies, grammies and their little fairies will enjoy a spread of delicious tea sandwiches and crudities along with our enchanted tiny tea cakes and your choice of teas (special tea for your wee ones). Held in conjunction with Gardner Village's Woodland Fairy Festival, tea parties will be hosted in the fabulous Gear Room of the Gardner Mill. Fairies will delight and entertain, and dressing up is encouraged.
Book your e-tickets early, as this event will quickly disappear! Tickets are now on sale for the 2019 Mommy and Me Fairy Tea Parties. $24 per person.
Dates:
Select dates in April, May and June 2019. 10:30am and 1:00pm seatings
Location:
The Gear Room in Archibald's Restaurant at Gardner Village
Buy Tickets Below
Mommy and Me Fairy Tea Party Saturday June 15th 1:00PM
$
Please make your selections below
If you leave items in your cart without completing your order in a timely manner,
your selections may be removed and made available for others.
TABLE 1
Seat 1
$24.00
RESERVED
TABLE 1
Seat 2
$24.00
RESERVED
TABLE 1
Seat 3
$24.00
RESERVED
TABLE 1
Seat 4
$24.00
RESERVED
TABLE 1
Seat 5
$24.00
RESERVED
TABLE 1
Seat 6
$24.00
RESERVED
TABLE 1
Seat 7
$24.00
RESERVED
TABLE 1
Seat 8
$24.00
RESERVED
TABLE 1
Seat 9
$24.00
*RESERVED
TABLE 1
Seat 10
$24.00
RESERVED
TABLE 2
Seat 1
$24.00
RESERVED
TABLE 2
Seat 2
$24.00
RESERVED
TABLE 2
Seat 3
$24.00
RESERVED
TABLE 2
Seat 4
$24.00
RESERVED
TABLE 2
Seat 5
$24.00
RESERVED
TABLE 2
Seat 6
$24.00
RESERVED
TABLE 2
Seat 7
$24.00
RESERVED
TABLE 2
Seat 8
$24.00
RESERVED
TABLE 2
Seat 9
$24.00
RESERVED
TABLE 2
Seat 10
$24.00
RESERVED
TABLE 3
Seat 1
$24.00
RESERVED
TABLE 3
Seat 2
$24.00
RESERVED
TABLE 3
Seat 3
$24.00
RESERVED
TABLE 3
Seat 4
$24.00
PENDING
TABLE 3
Seat 5
$24.00
RESERVED
TABLE 3
Seat 6
$24.00
RESERVED
TABLE 3
Seat 8
$24.00
RESERVED
TABLE 3
Seat 9
$24.00
RESERVED
TABLE 3
Seat 10
$24.00
RESERVED
TABLE 4
Seat 1
$24.00
RESERVED
TABLE 4
Seat 2
$24.00
RESERVED
TABLE 4
Seat 3
$24.00
RESERVED
TABLE 4
Seat 4
$24.00
RESERVED
TABLE 4
Seat 5
$24.00
RESERVED
TABLE 4
Seat 6
$24.00
RESERVED
TABLE 4
Seat 7
$24.00
RESERVED
TABLE 4
Seat 8
$24.00
RESERVED
TABLE 4
Seat 9
$24.00
RESERVED
TABLE 4
Seat 10
$24.00
RESERVED
TABLE 5
Seat 1
$24.00
RESERVED
TABLE 5
Seat 2
$24.00
PENDING
TABLE 5
Seat 3
$24.00
RESERVED
TABLE 5
Seat 4
$24.00
RESERVED
TABLE 5
Seat 5
$24.00
RESERVED
TABLE 5
Seat 6
$24.00
RESERVED
TABLE 5
Seat 7
$24.00
RESERVED
TABLE 5
Seat 8
$24.00
RESERVED
TABLE 5
Seat 9
$24.00
RESERVED
TABLE 5
Seat 10
$24.00
RESERVED